Dr. med. Rosetta Meier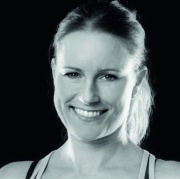 Short CV:
Medical studies in Bochum (Germany) / Johannesburg (South Africa), 1994 - 2000
Apprenticeship as Specialist in Pharmaceutical Medicine:
Oncology / Endocrinology / Ophthalmology (Pfizer AG, Zurich), Head of Department "Clinical Trials" (Swissmedic Bern), Neurology (Biogen Idec, Zug)
Training as a specialist in general internal medicine:
Rehabilitation Center Lübben / Specialist Clinic for Internal Medicine and Orthopedics, Paraplegic Center Nottwil, Cantonal Hospital Olten, Spital Region Oberaargau Langenthal, Cross Clinic Basel, Family Physicians' House Schöftland
Qualifications:
Master program "Management of Health and Social Services" (University of Kaiserslautern / Witten - Herdecke 2006 - 2010) Publication / Master Thesis: "Save until the doctor no longer comes - Franchising: a solution for more quality and cost efficiency in health care?" (Tectum Verlag, 2008)
Additional name "Sports Medicine", Swiss Society for Sports Medicine 2015,
additional name "Manual Medicine" Swiss Society for Manual Medicine, 2014
Practice - Foundation of Health & Motion, Practice for General Internal Medicine / Manual Medicine / Sports Medicine, 2017
Rosa Marie Haueter
Medical practice assistant
Sheribane Xheladini
Medical practice assistant
Bettina Schmid
Medical practice assistant
Our trained practical assistants have many years of professional experience. We speak German, Swiss German, English, French, Albanian.